How To Withdraw Money from PayPal to Nigerian Bank Account 2020 – 2022
Withdraw from PayPal to Nigerian Bank
PayPal is exceptionally popular when it comes to global financial service. Paypal users in December 2019 were 305 million. The service is used for making and receiving payment online.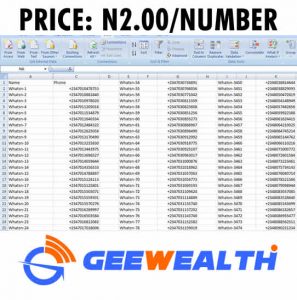 Nigerians' Pain Points
Paypal users in USA, Canada, the UK and different parts of the world can easily send and receive money. However, Nigerians can also use this payment service, but with very limited options.



They could only send money to family and friends, pay for products and services only as a result of the limitation.
Over time, most of those in Nigeria have found it frustrating having funds in their PayPal account but don't know how to withdraw PayPal money to Nigeria bank account.
As a result of the restriction, Nigerian users have found it so frustrating to withdraw to their bank accounts in Nigeria. This was as a result of PayPal blacklisting Nigerians from receiving funds with PayPal in Nigeria for some reasons.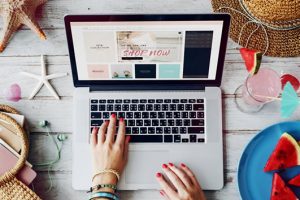 Let's Help you develop a dynamic website that suits your needs. Send us a WhatsApp message here
Good News
Now, there is good news for Nigerian users they will now be able to do the following right on PayPal:
You can now receive payments right to your bank if you are into dropshipping business without payment barrier
You can receive payment to your bank if you are into affiliate marketing
Receive money on freelance platforms like Upwork, Fiverr and other online platforms where you can earn
Website owners can now use PayPal as a substitute to payment gateways like Interswitch, paystack, rave flutterwave etc.
To Withdraw Money To Your Bank Account
You need to add your credit card to your account. Once you have linked your credit card to your bank account, you can withdraw money to that bank account in Nigeria
Go to Wallet in your account
Click Withdraw money link
Select where you're transferring the money from, and then select the Credit Card/bank account
Choose an amount you want to transfer to your Nigerian bank account
Click Continue
Review your request, then click Transfer

How To Withdraw Money from PayPal to Nigerian Bank Account using PayPal app
Tap your PayPal balance
Tap Withdraw Money
Points To Remember
A transfer to a bank account typically completes in 1 business day, but it may take longer depending on your bank's clearing process.
Paypal only supports transfers in your local currency. So, if you have a PayPal account in America (USD) and want to transfer money to your bank account in Nigeria (NGN), you would be subject to cross border conversion fees.





Please contact your bank directly for more information.